Alachua County has Farmers Markets SIX days a week! SIX!! Some days have multiple markets in different areas of the county.
That's six days to get locally grown produce, plants/flowers, meats, eggs, pasta, spices, herbal teas, cheese, prepared foods, ice cream, fresh juices, baked goods, jams/jellies, pickles, handmade crafts, composting bucket swap, and more! Keeping money in our community and your bellies and your wallets healthy and happy. 😀
If you know of any other farmers markets to add to this list, please let us know!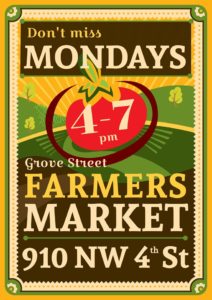 Monday
– Grove Street Farmers Market 4pm-7pm
– https://www.facebook.com/grovestreetfarmersmarket/
– Located directly in front of Mo's Garage Salon Experience
– 910 NW 4th Street, Gainesville, FL 32601
Tuesday
– Tioga Community Farmers Market 4pm-7pm
– https://www.facebook.com/TiogaCommunityFarmersMarket/
– Town of Tioga 205 SW 131st Street, Gainesville, FL (352) 362-7483
Wednesday
– Union Street Farmers Market 4pm-7pm
– http://www.bodiddleyplaza.com/union-street-farmers-market-page
– Bo Diddly Plaza 111 East University Avenue, Gainesville, FL 32601
Thursday (there are 2!)
– #1 Northwest Gainesville's Farmers Market 4pm-8pm
– https://www.facebook.com/events/731992630573695/
– One Love Cafe 4989 NW 40th Place, Gainesville, FL 32606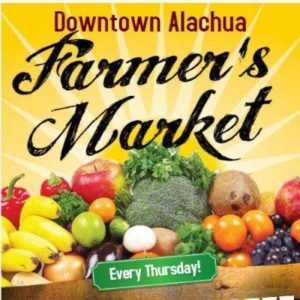 – #2 Downtown Alachua Farmers Market 4pm-7pm
– https://www.facebook.com/alachuafarmersmarket/
– Skinner Field Park 15100 NW 142 Terrace, Alachua, FL 32615
Friday
– High Springs Farmers Market 12pm-4pm
– https://highsprings.us/farmersmarket/
– City Hall 23718 W US Hwy 27, High Springs, FL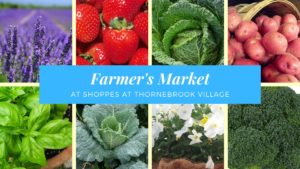 Saturday (there are 3!)
– #1 Thornebrook Village Farmers Market 8am-1pm
– https://www.facebook.com/events/shoppes-at-thornebrook/thornebrook-farmers-market/808050966367627/
– Shoppes at Thornebrook 2441 NW 43rd Street, Gainesville, FL 32606
– #2 Haile Farmers Market 8:30am-12pm
– http://www.hailefarmersmarket.com/
– Haile Village Center 5213 SW 91st Terrace, Gainesville, FL 32608
– #3 Alachua County Farmers Market 8:30am-12pm
– http://441market.com/index.html
– 5920 NW 13th Street, Gainesville, FL 32605